Twin-Star International renamed Twin Star Home
Company collaborated with Jena Hall on collections for Vegas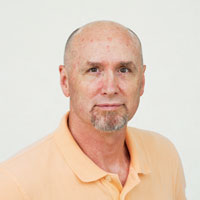 Powell Slaughter, January 30, 2018
LAS VEGAS — Twin-Star International, a leader in electric fireplaces and a designer and manufacturer of home furnishings, is unveiling its new Twin Star Home company brand and logo during a celebration on opening day eve at the Lou Ruvo Center.Along with a new brand, Twin Star Home also is launching new overall merchandising strategies as well as six lifestyle collections in collaboration with award-winning designer and creative strategist Jena Hall. Twin-Star's remodeled Las Vegas showroom is located in World Market Center, space A-1016.
Twin Star Home's evolution is "bookmarked" at this market with the Hall partnership and the expansion of core categories, said Twin Star CEO Lori Gonzalez. "The expansion is based on consumer research that uniquely positions our company as creators and innovators of multi-functional, design-rich products that fit the way people live, work and play."At this market, buyers will be introduced to Twin Star Home's "Lifestyles Idea Rooms," which are vignettes featuring six distinctive themes and styles, and they will be shown how to present the diverse products that include fireplace, home office, home entertainment and occasional.
"These vignettes are designed to inspire ideas by giving retailers a new way to think about reaching the greatest number of home furnishing consumers and easily capture more decorating dollars," said Hall. "As a vignette focal point, the fireplace category — often integrated with media and sound — can complement other fashion-forward furnishings within the same style."
Twin Star has invested in proprietary consumer market research that has provided its product development team with insights into their core consumers. This research has helped the company better understand consumer lifestyles and behaviors as it relates to how they live, work and entertain in their homes as well as how they shop and buy, and it has enabled Twin Star to expand its home entertainment, living room and home office categories.
Earlier, Gonzalez talked with Furniture Today about the company's new consumer-focused direction. The product development changes entail a heavy investment in merchandising, improved shopping experience and e-commerce, all led by a reliance on consumer intelligence.
"We've developed proprietary consumer intelligence tools based on where they're shopping, what's important to them, which retailers they shop and why," Gonzalez said. "That will help us develop more targeted merchandising and advertising."
Twin Star also looked outside the furniture industry to add individuals with a consumer-centric development focus to the company's organization.
Through its partnership with Hall, a veteran industry designer, Twin Star will develop and execute merchandising strategies with a "consumer-first mission." In addition to the new lifestyle collections, the collaboration with Hall includes a consumer-facing blog authored by Hall on decorating with Twin Star Home products, based on her experience as a successful syndicated interior design columnist. The blog, which will debut in the spring, will also enhance Twin Star Home's social media content strategy.
New collections at market include the 15-piece Swedish Classics, inspired by 18th-century Swedish craftsmanship with emphasis on rosettes, simple carvings, dentil molding and reed paneling to suit traditional and transitional settings.
Modern Dweller is an eight-piece collection with a nod to Mid-Century Modern featuring sleek lines and clever designs that are highly adaptable and especially conductive to a minimal home.
The industrial, utilitarian Uptown Loft has earthy shades of camel, rust and tobacco that edge out cooler neutrals for a more decadent look. The re-introduction of these rich tones makes spaces feel more welcoming and less stark.
The 12-piece Don't Fret collection is inspired by patterns found in areas from architecture to fabrics, and features ornate, metallic accents in every piece.
Genevieve and Ashford are two space-friendly groups for home office.
"Consumer insights have enabled us to take a laser-focused look from the consumer's perspective," said Lisa Cody, Twin Star Home's vice president of marketing. "And that has given rise to Twin Star Home's new approach to product development, enhanced product detail information and commitment to delivering strong, educated sales support and partnerships to our retailers."